Founder & CEO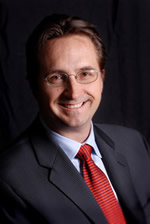 James J. Owens – Founder
James Owens is Founder and CEO of The World is Just a Book Away. He launched The World is Just a Book Away based on his own love of books, passion for reading, and desire to bring hope through books, libraries, and educational programs to children in developing countries. Literacy and education are the main points of focus of his charitable work. He is currently editing an anthology with more than 50 of the world's most prominent people, titled The World is Just a Book Away, scheduled to be published in 2012. The proceeds from this book will support charitable endeavors of The World is Just a Book Away.
James is also an Associate Professor of Clinical Management Communication in the Center for Management Communication at the University of Southern California's Marshall School of Business. He is an expert in professional management communication with extensive international experience in England, France, Germany, Africa, and The Middle East and Asia for companies, including Louis Vuitton, Coca-Cola, Agfa-Gevaert, and Bain Consulting. He has authored more than 100 articles published in local, national and international magazines and newspapers. He has also appeared on CNN and NBC4. James has interviewed more than 30 senior executives, including Fortune 500 CEOs and Chairpersons on issues such as communication, leadership, and strategies for success for his "Profiles in Business" column.
James received a Bachelor of Arts from Bates College, a Master of Business Administration from Columbia University, and a Master of Professional Writing from the University of Southern California. He is currently a doctoral candidate in the Rossier School of Education at USC.
Read more about James here.


Chairman of the Board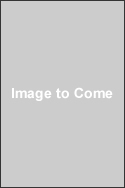 Emilio Diez Barraso
Chairman and Founder of NALA Investments, LLC
NALA Investments, LLC is a private investment holding company with operations across various industries including communications, transportation, energy, consumer products, real estate, IT infrastructure, Media and Entertainment. The company manages a diverse portfolio comprised of multiple investment asset classes primarily in the United States and Latin America.
Emilio's family created the two largest Spanish-language media companies in the world, Televisa (NYSE:TV) and Univision (NYSE:UVN), providing NALA with a unique understanding and competitive advantage in the region.
Mr. Diez Barroso has held senior level positions and sat on the board of most NALA owned businesses including most recently NALA Films, a production company that produces and finances three to five feature films per year. He was named one of the 25 most powerful Latinos in 2007 by The Hollywood Reporter and has been recognized with multiple awards in Latin America.
He currently sits on the board of directors of Summit Entertainment LLC, a worldwide theatrical motion picture development, financing, production and distribution studio; of MLA Partner Schools, a non-profit organization working to improve schools and empower neighborhoods in some of the most disenfranchised communities; and of Affinity Mobile, LLC, a U.S. based Telecommunications Solutions Provider as well as of three other Latin American companies.
Emilio studied Economics and Finance at Harvard, I.T.A.M. and Boston Universities and then went on to become vice-president of international operations for Corporacion Triangulo, an investment corporation headquartered in Mexico.


Board of Directors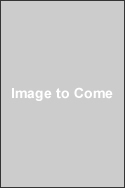 Punit Aggarwal
Executive Leadership Recruiter, Google
Prior to joining Google, Mr. Aggarwal was a partner in the San Francisco office of Nosal Partners LLC. Earlier he was an executive search consultant in the Silicon Valley and Los Angeles offices of Korn/Ferry International, where he conducted senior-level assignments within the Global Technology and Media & Entertainment practices. His practice has expanded to include management consulting, technology services, outsourcing and venture capital. Mr. Aggarwal has a particularly strong interest in the internet, mobile and new media sectors and has worked with clients ranging from Google, Microsoft and Sony, to early-stage venture and private equity backed companies.
Mr. Aggarwal's areas of functional expertise include chief executive officer, COO, CFO, CMO and president positions, as well as senior-level functional specialists and partners.
Earlier in his career, Mr. Aggarwal was a management consultant with Deloitte Consulting, where he focused on strategy and operations across a wide array of industries including technology, media and telecommunications. He also worked at a Silicon Valley start-up as a professional services consultant and in the United Kingdom for a leading mobile services provider as a marketing product manager overseeing a brand portfolio with P&L responsibility.
Mr. Aggarwal holds a BA in Economics with honors from the University of Manchester (UK) and an MBA from the University of Southern California. Mr. Aggarwal has served on the corporate advisory board for the Center for Management Communication at the USC Marshall School of Business.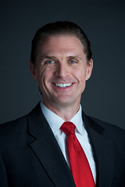 Chris Bard
Leader of BDO Seidman, LLP's U.S. R&D Tax Services Practice and the Chairman of BDO International's Global R&D Center of Excellence.
For 15 years Mr. Bard has worked full time in the area of U.S. federal, state, and non-U.S. R&D tax services. He has identified more than $800 million in R&D benefits for companies in virtually every industry and supported more than 96% of those benefits on exam or at appeals. The business assists companies to claim and support tax credits and incentives in over 30 countries. Comprised of 18 partners, 42 directors, and 100+ professionals, the Center's 2008 revenues exceeded $40 million. Formerly with PricewaterhouseCoopers, LLP ("PwC"), Mr. Bard has designed and implemented procedures and technologies for large-, mid- and small-cap companies to identify, document, and calculate their R&D benefits in the most efficient and effective manner. He is a member of the California State Bar Association. He holds a BA from Georgetown University, an MA from the University of Illinois, Champaigne-Urbana, and a JD in Taxation from UC Berkeley.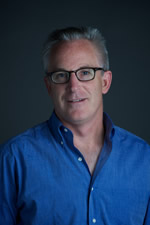 Josiah Emery
Filmmaker / Teacher
Josiah Emery is a filmmaker and teacher based in Los Angeles. He has been part of film and television production in Los Angeles and New York for twenty years working for such companies as Varied Directions, Outlaw Productions, Interscope and WNET.
In 1995 Emery created a film company called Acre Island Productions and has directed, produced, written and developed numerous screenplays. His first successfully completed project was a documentary entitled Charles Dana Gibson: Portrait of an Illustrator about the creator of the famous "Gibson Girl" and her impact on American culture at the turn of the century. Licensed by PBS and narrated by Charles Gibson of ABC's Good Morning America, the film was screened at numerous film festivals around the country.
In 2001 he wrote, directed and produced the independent feature film, Liberty, Maine, a dramatic story about forgiveness between an estranged father and son. The film premiered at the Sonoma Valley Film Festival in 2002 and at several other festivals including the Maine International Film Festival.
Emery has written a feature film based on his teaching experience in Africa and co-wrote a World War I story called The Last Truce, loosely based on the dramatic Christmas Truce of 1914 between the German and Allied troops. He is currently developing several projects including a documentary about the performer Ruth Draper.
He teaches film at the New York Film Academy and is currently pursuing a Master's in Education at Antioch University. He graduated from Hobart College with a B.A and attended the graduate film program at the American Film Institute.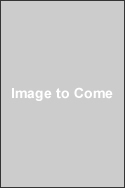 Diego Gutierrez
Director— Universidad Autónoma de México/Entrepreneur
Diego Gutierrez is the Director of the emerging office of the Universidad Nacional Autónoma de México (National Autonomous University of Mexico, UNAM) in Los Angeles. UNAM is the largest and most important university of Latin America. He relocated from Mexico City one year ago where he executed several successful strategic planning projects for the Mexican government. He decided to take his current position based on his believe that education is the path to more and better opportunities for individuals. He is currently putting together the institutional development plan for UNAM in the United States which main purpose is to bring closer opportunities for education to the Latin population in that region, in order to help them be better human beings no matter what latitude they live in or what nationality they have.
Diego has spent half of his professional experience working for the Mexican Federal Government, more specifically for the Federal Electoral Court. Before that he worked as a financial auditor and as a business consultant for Price Waterhouse Coopers serving all types of business. Diego is married to Marcela and they have three children: Patricio, Amanda, and Roberta. He and his family believe in the importance of community and social service; they are always eager to find projects and associations where they can help to make the world a better place. They are active contributors of non profit associations such as Child Fund Mexico, Fundación Casa Nueva, Comedor Santa María, to name a few.
Diego has a Bachelor's Degree in Public Accounting from Universidad Iberoamericana in Mexico City, a Master of Business Administration from Ecole des Hautes Etudes Commerciales du Nord (EDHEC) in France, and he is currently a doctoral candidate in Law from UNAM.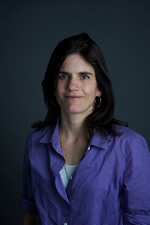 Nina Houghton
Researcher / Consultant, Inverness Research Inc.
Nina Houghton is a researcher and consultant with Inverness Research Inc., an educational research and consulting firm based in northern California. As a consultant with the firm since 1995, Ms. Houghton has worked to provide insight into the design, quality and effectiveness of educational reform initiatives in schools and districts across the country. Prior to working with Inverness Research, she was an elementary school teacher in northern California and Boston. She currently serves on the boards of Wildwood School, the First School Financial Aid Trust and The Triangle Fund. Ms. Houghton is also active in the high school speakers' program at Planned Parenthood Los Angeles. She holds a BA from Stanford University and a Masters of Education from Lesley University.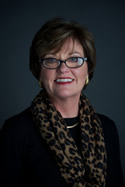 A.G.S. Johnson
Retired
A former banker, Ms. A.G.S. Johnson specialized in international cash management for mid- and large-cap corporations and major banks, including a 6-year stint as Vice President and Region Manager, Citibank, Global Products and Services. Before that, she trained as a multinational lending officer, sold banking products throughout the US, and for six years prior to that, she was Assistant Vice President for Advertising, Wells Fargo Bank.
Upon retirement, Ms. A.G.S. Johnson went back to USC, earning a Masters of Professional Writing degree (2001) and has been published in the USC Marshall School (MBA) Journal, UC Irvine Sociology Journal, and other professional and trade publications. She earned her BS in Marketing Management from Drake University. An avid writer, she is publishing the first of her two completed novels. She travels extensively and is a "hiker, opera enthusiast, and lousy piano player."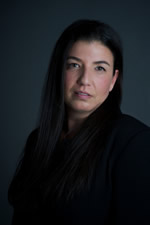 Sabine Lehmann
President & CEO of La Vie en Rose, Inc., dba PLATINO
Ms. Lehmann is a President and CEO of La Vie en Rose, Inc., a wholesale, retail, and international distribution business specializing in jewelry based in Santa Monica, CA. Since the founding of La Vie en Rose, Inc. in July 2005, she has worked to grow the business through identifying target demographics, analyzing price point ranges and thresholds, adjusting for buying for trends, and clienteling (extreme customer service), thereby doubling the retail business of Platino on Montana Avenue in Santa Monica within one year. While building La Vie en Rose, Inc., Ms. Lehmann was nominated and elected Chair of the Board of the Montana Avenue Merchants Association (and association for merchants located on Montana Avenue in Santa Monica, CA, with 326 retail and non-retail members) in October 2006. She succeeded in building and implementing the marketing plan on many levels through PR, a Montana Avenue Walking Map, a new website, and new events with the objective of branding Montana Avenue as a destination shopping experience. Prior to the founding of La Vie en Rose, Inc., Ms. Lehmann worked in Direct Response Television marketing for seven years. She holds an AB from Smith College and a Masters of Architecture from UCLA. Ms. Lehmann is a dual citizen of the European Union and the United States. She grew up in Dubai (United Arab Emirates), France, and England.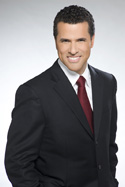 Marco Antonio Regil
Talk Show Host/Media Personality
Marco Antonio Regil began his career in 1985, as a disc jockey in his home town of Tijuana. Since 1997, he has simultaneously hosted one or more national series on Televisa, including The Price is Right, Family Feud, Dancing with the Stars, and Are You Smarter Than a 5th Grader?. He was also host of the Miss Mexico pageants, and Zodiac's Beyond Boundaries. Additionally, he hosts the Mexican National Telethon, for which he has raised over half a billion dollars during the past 15 years. This year he hosted the first US/Mexican simulcast of the Telethon for Univision/Televisa.
Marco was the voice of Brad Pitt in the Mexican release of the movie 'Megamind'. In 2011, according to a national Readers Digest poll, he was voted the most trusted personality on Mexican television. He continues to travel to Mexico, where he hosts major specials for Televisa.
Based out of Miami, Marco hosted 'Family Feud' for Univision/Telefutura. He subsequently moved to Los Angeles, where he hosted Estrella Tv's hit series " Mi Sueno es Bailar". In August 2012 he joined the newly launched Spanish-language United States channel MundoFOX where he has been an integral part of their new programming. He is currently hosting Minuto Para Ganar (Minute to Win It).
Marco has been studying for a degree in spiritual psychology at University of Santa Monica. He is a practicing yogi and a vegan. Previously, he was the Mexican spokesperson for McDonalds, Pepsi, Frito-Lay and Orbit Gum but ceased to represent those companies when he became a vegan as, philosophically, he felt it essential to be true to his beliefs.
Marco travels around the US, Mexico, and Latin America speaking to audiences about the importance of health (particularly childhood obesity) and financial education. He is currently writing an autobiography in which he shares his philosophies through his real-life experiences.
Jonathan Schwartz
Founder, Splits59
Raised in Manhattan, Jonathan Schwartz grew up in a family with deep seeded fashion roots. From an early age, business, fashion and entrepreneurship were commonplace dinner table conversation.
After graduating from George Washington University, Mr. Schwartz went on to further his education with an MBA from the University of Southern California. Always having been very active, he had a healthy admiration for athletes at the highest level. While studying at USC, Mr. Schwartz took a trip to Hawaii to attend and view the Hawaii Ironman Competition. Overwhelmed with the energy, camaraderie and physical accomplishment of the participants, he was inspired!
Harnessing the same drive and dedication that Mr. Schwartz had developed from his academic accomplishments, he began training for his first Ironman Competition. Now, having subsequently completed four Ironmans, an Ultra Marathon, and countless shorter distance triathlons and marathons, he is an incredibly accomplished athlete.
Bringing together his love for fitness, with his background in fashion and entrepreneurship, Mr. Schwartz founded Splits59, a women's activewear company, in early 2005. Splits59 designs flatter the female form without compromising performance. Engineered to gently support the body without confining it – to promote freedom of movement while providing appropriate support and coverage. Combining the ultimate performance fabrics and details, with an eye for style, aesthetics is at the core of every piece in the Splits59 line. Splits59 can now be found in premium resorts and spas, specialty boutiques, and fitness studios across the country.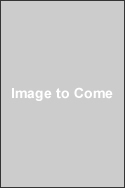 Gabriela Serna
Director General and Founder of New Ground Partners
Gabriela Serna is the director and founder of New Ground Partners, a public relations agency based in Mexico City and Los Angeles. In the past eight years since it was established, Gabriela has developed a unique professional style within the agency based on a comprehensive approach that maintains real communication between clients and their target. Creative, professional, and always determined to pursue development opportunities she has come to manage one of the most sought after PR agencies in Mexico . Some typical clients include Cartier, Grupo Editorial Expansión, Veuve Clicquot, Nike, Chanel, Condé Nast, among others. She is currently coordinating – partnered with Condé Nast – a project called Luxury Lab; a series of conferences and events with the participation of notable personalities of the luxury goods industry.
In 2000, Gabriela was awarded with the Rockefeller Fellowship, which allowed her to start and preside Learning Through Arts, a children's art education program in Mexico City sponsored by the Guggenheim Museum in New York. Her keen sense of marketing and her philanthropist heart lead the program to a success. Always passionate to help others, she has also been devoted to many other social causes such as Adopte una Obra de Arte, Fundación Olga y Rufino Tamayo, Fundación Origen, to name a few. Furthermore, she holds a sit in the Board of Education of the Guggenheim Museum.
Gabriela has a degree in Management from IPADE (Instituto Panamericano de Alta Dirección de Empresa), a certificate in Graphic Design from Parsons School of Design, an Art History diploma from La Sorbone, and a Marketing certificate from Universidad Anahuac.
She now resides in Los Angeles, California with her husband Mauricio Arnaud and her son Mauricio.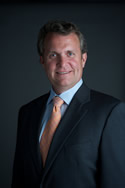 Michael Starratt
Managing Director, Investments
Mike Starratt is a Managing Director-Investments and a Designated Institutional Consultant at Merrill Lynch where he just celebrated his 25-year Merrill Lynch anniversary. Mike and his team advise over $12 billion in institutional assets across 20 relationships. Several of those are over $1 billion in size. Primarily focused on institutional consulting and advisory, he assists his clients with all aspects of their investments including Investment Policy, Asset Allocation, Manager Selection and Performance Measurement. Mike is married to Betsy and has three daughters (Carly, Shelby and Elle). He enjoys sports especially skiing. Mike graduated from U.C. Berkeley with a Bachelor of Arts degree in History.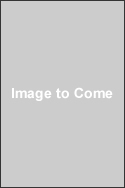 J. Todd Thaxton
Director, Finance
Currently Mr. Thaxton raises funds for capital construction projects and research. He was recently elected to the Pacific Council on International Policy. He is a member of the FBI InfraGard Program, the Art Museum Council and the Avant Garde President's Council at the Los Angeles County Museum of Art.
He has worked in the biotech sector raising funds for research from members of the venture community, private investors and pharmaceutical companies. Mr. Thaxton interned in the Office of Senator Edward M. Kennedy in Washington, D.C. He earned his BA in Cinema Television in 2001 from the University of Southern California, School of Cinematic Arts. During college, founded USC Food Share, a student organization that distributed food to the homeless. He is currently pursuing an MBA at the USC Marshall School of Business with a focus on corporate finance.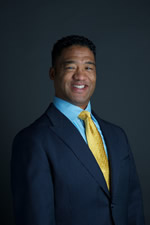 Gregory White
CEO, The Probity Companies, Inc.
The Probity Partners, Inc. is comprised of two consultancies: Probity Partners, Inc. and The Probity Group, Inc.
Probity Partners, Inc. focuses on working with companies to increase the success and efficiency in their hiring and use of consultants. They combine their strategic perspective, account management experience, and knowledge of the consulting marketplace to create collaborative cross-project relationships that deliver better business solutions that drive value for both their clients and the consulting firms.
The Probity Group, Inc. works with student and professional athletes empowering them to achieve their "personal best" in money, business, and life during and after their sports career thorough education and mentorship. They develop and teach customized financial literacy curriculum in group environments as well as one-on-one resulting in individuals making wiser financial and life decisions.
Mr. White has more than 25 years of consulting, management, and financial/investment experience. Prior to starting The Probity Group, Inc. in 2009, he was a "partner-level" senior consultant with the global management consulting firm of Watson Wyatt & Co. Prior to joining Watson Wyatt, he was the Vice President and Retirement Practice Leader for Seidensticker & Blake, a consulting firm specializing in employee benefits. Mr. White has worked with such organizations as Avery Dennison Corporation, The Walt Disney Company, Dole Food Company, MetLife, and The First American Corporation.
Mr. White holds a BA in marketing from the University of St. Thomas in St. Paul, Minnesota. He is active in the community serving on the board of directors of The World is Just a Book Away Foundation as well as a former board member of several other organizations including the Corporate Advisory Board to the Center for?Management Communication at the USC Marshall School of Business and Junior Achievement of Southern California.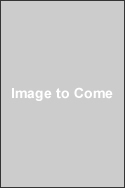 Michelle Valenzuela Wolf
Founder and Principal, Targeted Transitions
Michelle Valenzuela Wolf is the founder and Principal of Targeted Transitions, a coaching and personal branding agency that collaborates with individuals and companies, working one-on-one and in teams to reach their goals. Michelle combines a unique mix of corporate marketing and coaching/leadership training at global companies and institutions. She honed her 20+ years of expertise across multiple industries from packaged goods at Mattel, Inc. to advertising at Dailey and
Associates, entertainment with companies such as Turner Broadcasting Systems, Inc. and Disney Consumer Products Group, and institutions including the University of Southern California's Marshall School of Business and the UCLA Anderson School of Management. She has led brand management teams in successfully developing and launching several brands responsible for generating over $500 million dollars in worldwide sales, including Harry Potter, Winnie the Pooh and the company's staple brand Barbie.
Michelle has developed, trained and presented numerous webinars, seminars and workshops on personal branding and career management, and participated on executive job search panels. She is a certified Executive Coach through Coaches Training Institute, and is a member of the International Coaching Federation and the Professional Coaches and Mentors Association. Michelle is certified in a variety of personality assessment and communication tools including Myers-Briggs. Michelle received her B.A. degree in Psychology from the University of Southern California.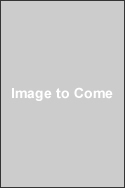 Jared Wolfson
Sr. Brand Manager/Producer, JAKKS Pacific Inc.
Jared Wolfson was born and raised in the Los Angeles area. From a young age, Mr. Wolfson held a deep fascination for children's & family entertainment and animation, which would continue as he moved into adulthood. Throughout his undergraduate studies at UCLA and an eventual Masters degree in Entertainment & Marketing from the Marshall School of Business at USC, Mr. Wolfson diligently and passionately created characters and stories to engage every imagination.
As Senior Brand Manager & Producer in the Boys Entertainment division at the leading toy company, JAKKS Pacific, Inc, Mr. Wolfson has the pleasure of managing multiple toy brand businesses while creating, developing & executing compelling entertainment content.
Currently, Mr. Wolfson is based in the greater Los Angeles Area with his wife, 2 children and 2 dogs. His personal hobbies include soccer, running, all sports & exercise, toys, film, and as much time with the family as possible.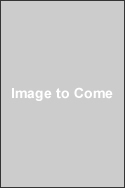 Arezo Yassai
Entrepreneur
Ms. Yassai graduated from the University of Southern California in 2010 majoring in Business Administration and concentrating on Entrepreneurship. While at USC, she also met Professor James Owens and fostered a friendship that led her to become one of the founding ambassadors of The World is Just a Book Away (WIJABA). After three years of working with WIJABA, she made her first trip to Indonesia to open 10 libraries in October 2010. The trip changed her life and outlook on charity by opening her heart and eyes to the impact books and libraries have on young children. Less than a year later she returned with her mother and opened an additional 10 libraries in the memory of friends and family. She now serves on the WIJABA Board of Directors as the Lead Ambassador.
Prior to meeting Mr. Owens, she had been exposed to non-profit management throughout her life. Sophomore year of university she to traveled to Guatemala to build homes with Habitat for Humanity and completed a summer internship with The Prince's Foundation in London. She has also worked for a year with Shefa Free Clinic in Newport Beach and has helped family and friends with the operation of Sepaus Interest Free Loans in San Clemente for 10 years.
Aside from spreading the mission of WIJABA, Ms. Yassai is studying Mandarin and working part time in Singapore. In her free time, she is an avid reader, a passionate writer, and a lover of birds.