James J. Owens, Founder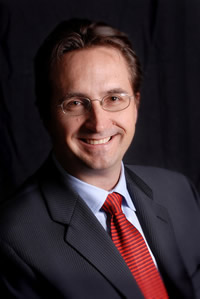 James Owens is Founder and CEO of The World is Just a Book Away. He launched The World is Just a Book Away based on his own love of books, passion for reading, and desire to bring hope through books, libraries, and educational programs to children in developing countries. Literacy and education are the main points of focus of his charitable work. He is currently editing an anthology with more than 50 of the world's most prominent people, titled The World is Just a Book Away, scheduled to be published in 2012. The proceeds from this book will support charitable endeavors of The World is Just a Book Away.
James is also an Associate Professor of Clinical Management Communication in the Center for Management Communication at the University of Southern California's Marshall School of Business. He is an expert in professional management communication with extensive international experience in England, France, Germany, Africa, and The Middle East and Asia for companies, including Louis Vuitton, Coca-Cola, Agfa-Gevaert, and Bain Consulting. He has authored more than 100 articles published in local, national and international magazines and newspapers. He has also appeared on CNN and NBC4. James has interviewed more than 30 senior executives, including Fortune 500 CEOs and Chairpersons on issues such as communication, leadership, and strategies for success for his "Profiles in Business" column.
James received a Bachelor of Arts from Bates College, a Master of Business Administration from Columbia University, and a Master of Professional Writing from the University of Southern California. He is currently a doctoral candidate in the Rossier School of Education at USC.