History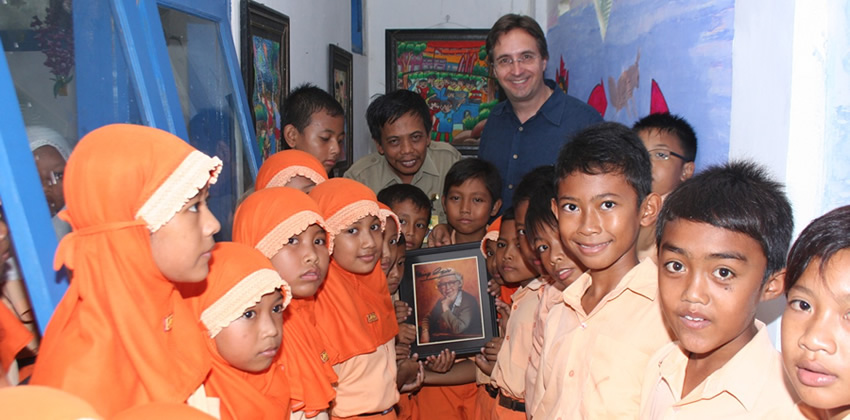 The World is Just a Book Away (WIJABA) is a global non-profit organization that focuses on inspiring and educating children in developing countries, through providing books, building libraries, and developing curricular programs.
In 2008, James J. Owens, University of Southern California Associate Professor founded WIJABA and was quickly joined by a wide array of professionals on the organization's Board and Advisory Board as well as through its Ambassador and volunteer programs.
The World is Just a Book Away launched in Indonesia in 2009 and has since launched projects and programs to reach 27,000+ children. WIJABA currently operates in Sidoarjo, Indonesia (site of the world's worst mudflow disaster); Padang, Indonesia (site of the devastating tsunami and numerous earthquakes), and Bali, Indonesia. In 2012, WIJABA will begin working with children in Mexico.